Improving how cancer patients experience treatment and care is one of Macmillan's top priorities.
Our latest report, The C-word [PDF 2.9MB], has revealed that 90% of people with cancer say they are still living their lives as normally as they can. As the report states, this starts with them having a positive experience of care from diagnosis onwards.
Knowing what patients think about the care they've received has important benefits. Statistics about waiting times, stage at diagnosis and survival rates can all show how well the healthcare system is addressing cancer as a medical condition. But measuring patient experience gives us a distinct perspective on how effectively services are meeting people's individual needs.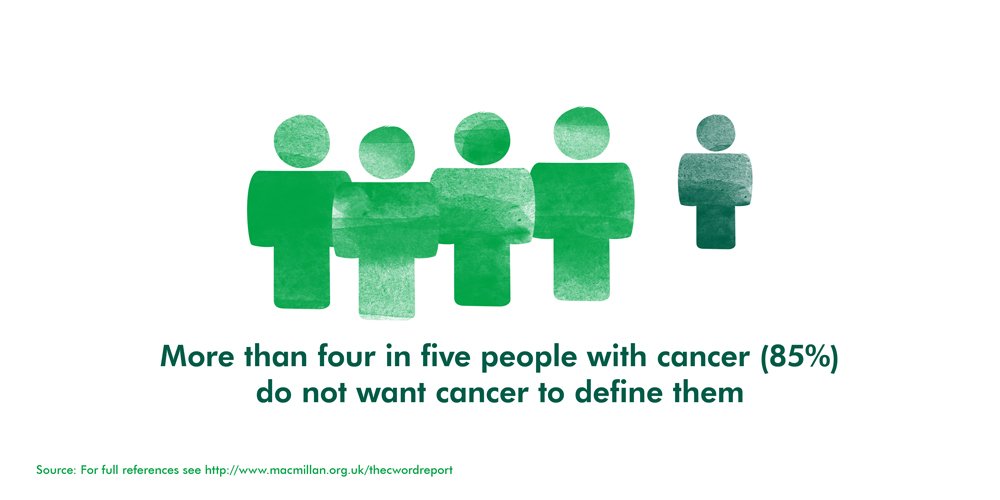 For 1 in 10 people in the UK, cancer is their biggest fear. It is described as 'the worst news imaginable' by around half of those diagnosed.  By understanding their experience as they move through the system, we can find ways for services to develop, adapt and reduce the impact of cancer.
That's why Macmillan has worked to establish a Cancer Patient Experience Survey (CPES) in each UK nation. Questions include how patients were told they had cancer, what information they received about their condition and available support, if they felt involved in decisions and what sort of care they received after leaving hospital. These important aspects of care all contribute to better outcomes.
In Northern Ireland, the first CPES took place in 2015 and found that 92% of patients rated their overall care highly. Specific questions resulted in some significant variations among cancer types, but the overall picture is very encouraging and the new evidence will help to address gaps. We hope the survey will be repeated in 2018.
It's clear how far cancer services have come, but demand has increased to the point where any slowing of progress could lead to worsening outcomes. In the UK, there are now around 360,000 new cancer diagnoses each year, outnumbering weddings by more than 70,000. Compared to a generation ago, people with cancer are now twice as likely to survive at least 10 years after being diagnosed.
Some key steps must be taken to uphold and improve levels of patient experience throughout the cancer journey. We need to see ongoing investment to transform healthcare and ensure services are suitable now and into the future.
In addition, Northern Ireland remains the only part of the UK and Ireland without a current strategy for cancer services. Without this, we risk limiting the impact of public spending on cancer care and failing to invest adequately in new developments.
Ultimately, we must continue to enable people with cancer to live the life they want to live.